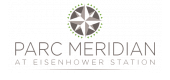 Your Review
Submit a Review

Resident Reviews
|Recommended: YesThe property is nice and well maintained. — Quiet, neighbors are friendly. Staff is professional.
|Recommended: YesOverall great apartment, high end. Just a few minor details that could be better. — High end finishings but a few things that didn't seem well thought out - the blinds can't run smoothly from side to side because they always get caught on the handle of the window. The handle should have been chosen differently or installed differently so it doesn't constantly stick out. Overall no major complaints, very quiet so far - though we still don't really have neighbors yet.
|Recommended: YesGreat place — Great location and amenities Staff are great. Lots of community events. Apartments are very nice and very quiet. Parking is not great for having guests though, as there are very limited pay for parking spots on the street and visitor is 10 a day. It would be nice if each apartment had had a few visitor parking passes given to them a month.
|Recommended: YesExcellent place to live Love it here — The property is well maintained and the staff is very friendly. I think the rent is comparable for others in the area and I love being close to the metro, Old Town Alexandria, restaurants, theater, etc. on Eisenhower Ave. Also it is close to the highway for access to the city, Andrews, Tyson's Corner, etc. Really love living here
|Recommended: YesPhenomenal — This review is long overdue considering that I moved in last summer and have thoroughly been impressed with every aspect of living here since moving in. First, the location of the property is next to the on off ramp of a major highway. I never have to drive anywhere because the metro is across the street. There is a movie theater and wide selection of restaurants within walking distance. Secondly, the property and the landscaping are very meticulously maintained. The amenities such as the business center, the rooftop pool, and patio, and upstairs clubroom are of the highest quality and extremely aesthetically pleasing. It's clear that very high end finishing materials were used during construction. Last year, I hosted a small gathering for my business partners in the clubroom and each of them were very impressed and STILL talk about it to this day. Thirdly, the staff, leasing and management teams are top notch. They work very hard every day to ensure the best experience for us.
|Recommended: YesParc Meridian — Great property and location
|Recommended: YesExceptional facility — Definitely would recommend
|Recommended: YesThis is a great place too live.. — Living here is like living in and upscale hotel. Great service , Great areas to visit. A place I love to call my home.
|Recommended: YesRecommendable — Lovely property. I thoroughly enjoy my neighbors that live in this building. The property is very clean and I have received quick responses after submitting work tickets. Albeit a beautiful property, there are a lot rules that sometimes make me feel as if I live in a dorm. For example, outside patio closes at 10pm, limited guests per apartment at pool and communal club room, and the club room closes at midnight. After living here for the past six months I can say that overall this is a great place to live.
|Recommended: YesParc meridian review — I would tell them its a nice and secure place to live..The lobby has a great.modern look with a nice lounge area outside. I would say the staff is nice and helpful. I would also say it does get really cold in the area at night.
|Recommended: YesA 5 star building Only change would be to upgrade the kitchen cabinets. — It's like living in a luxury hotel.
|Recommended: YesPhenomenal — Living at the Parc Meridian is, by far, the best move I have done since I have been in the DMV area. The staff is extremely helpful at all times of the day. The amenities are well worth every minute, along with the lounge room that has up-to-date technology and a great atmosphere. Even the uncontrolled variables residents are always friendly and kind. The neighborhood has so much to offer, especially since all is walking distance. All in all, this Parc Meridian is phenomenal
|Recommended: YesGreat Property — Great property and team...gym is fantastic, however, they need to work on maintenance upkeep of the equipment.
|Recommended: YesLove it — Great staff and beautiful appliances. Fantastic place with excellent amenities. Been here 6 months.